FLARToolKit Panorama Photo Viewer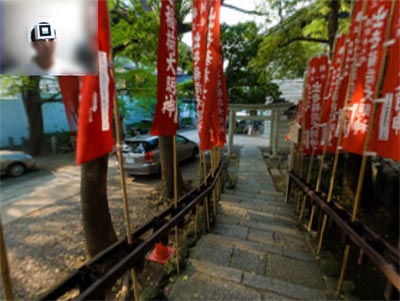 FLARToolKit Panorama Photo Viewer is demo for FLARToolKit.
please put up the marker to the forehead when you execute this demo.
via:Waffing on Flickr – Photo Sharing!
caution:You need a webcam to play this contents.
How to use
Print this marker.
open demo.
Put up the marker to the forehead.
Point your webcam at the printed marker.
Move your head slowly, panorama view moves.
Click contents, full screen mode.
source file is here.
Please checkout from Spark Project Subversion repository.