Multi Marker Test.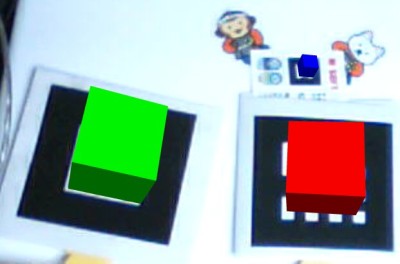 Hi.
I released example of multi marker for FLARToolKit.
Check it out!
Creating multi marker is very difficult.
Source code is here.
caution:You need a webcam to play this contents.
How to use
Print this marker and this marker.
open demo.
Please wait.
Point your webcam at the printed markers.