FLARToolKit demo "Saito-San" released!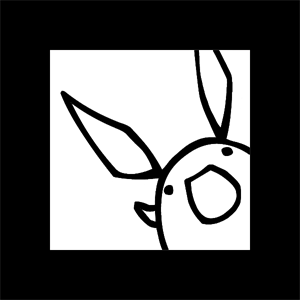 I made a FLARToolKit demo.
In this demo, I use Japanese very cute character "Saito-san" as Marker and appearing Image.
caution:You need a webcam to play this contents.
How to use
Print this image.
Open demo contents.
Point your webcam at the printed marker, a "Saito-san" image will appear.
Conceal the marker for a very short time, and image changes.