FLAR + MMD = dancing AR.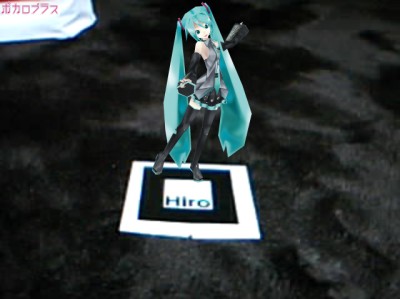 Hi.
I released new FLAR contents.
This is demo of FLARToolKit and MMD.
MMD is Japanese application to make dance VOCALOIDs.
Below movie is demo of ARToolKit and MMD.
My contents is FLARToolKit version.
caution:You need a webcam to play this contents.
How to use
Print this marker.
open demo.
Please wait.
Point your webcam at the printed marker.